Who knew we had such talent? Carolyn Whitney "copied, cut and pasted" every classmates photo from our yearbook on to our custom school bus. Note…during her time working on our bus Carolyn suffered a heart attack and had a pacemaker implanted!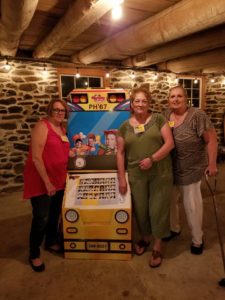 Recognize the drivers? Our principal Mr Maynard Keadle, Vice Principal Mr James Bowerman and Ms Mary Polk Roberts. (Best Ms Roberts memories…those dangling keys and her busting into the ladies room to see if she could catch us smoking!)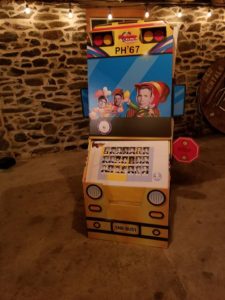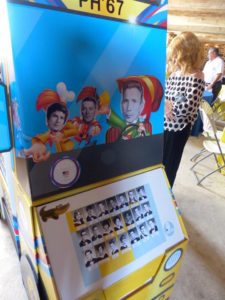 Classmates-Jeannie Donovan and husband with Ron Standiford and his wife.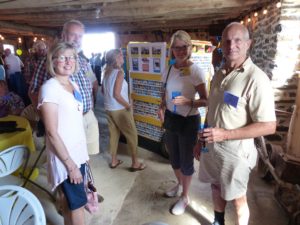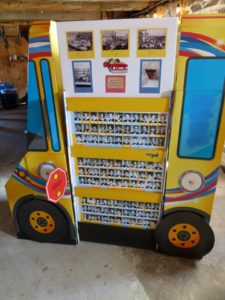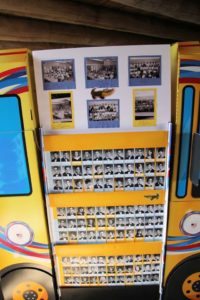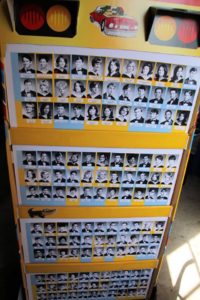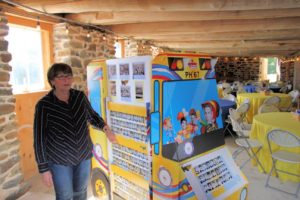 Carolyn also included some class photos. And, of course she remembered our lost classmates. Great job Carolyn!
Yes, that's Lida Townsley pointing out our masterpiece!